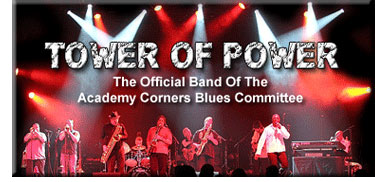 The Academy Corners Blues Committee is committed to supporting live music and hosting special musical events that will leave you with memories to last a lifetime. From national acts to the best artists on the regional scene, as well as catered foods, tasty beverages, and the occasional special treats like hot-air balloon rides, skydivers or air shows ... we know how to put on a show. And, we choose our musical acts from a true love and respect for the music they make ... for you to enjoy. We hope you'll join us!
In John's words ...
"The Academy Corners Blues Committee was born on May 26th, 1953, in a calf pen on the Doan farm. We all like to blame our parents for who we are, and this is no different. Reed & Winnie Doan loved listening & dancing to old
standards. They also liked having folks over & entertaining. The 'good times' were about music, friends and food! By the time she was 13, my oldest sister Sherry was playing organ in a dance band at the Perma Stone Bar in Galeton, PA. Like they say, 'The nut doesn't fall far from the tree.' It was bred right in me ... I can't help it. I loved funk and rhythm & blues … and my very first album back in grade school was James Brown's "Cold Sweat."
"Fast forward to 1995 ...... I was minding my own business, just having a beer and hoping to get lucky in the very romantic Side Street Saloon in Elkland, Pennsylvania. As fate would have it, I met my future wife Amy that night. She's another person who loves to party, entertain, and can cook like there's no tomorrow. I did get lucky that night, just not in the way I expected! After checking her teeth, we decided to hook up for life. "The Barn" was born with our wedding reception. A good time was had by all, and we thought 'Heck, we oughta do this more often!' Not get married that is … but have people get together for great music, good food and a good time. And that thought inspired the first, and now famous, 'Blooze at The Barn' in 1997. The rest is history, as they say. Ninety-plus bands & shows later we're still lovin' it, Amy's still got her teeth, and we're still married.Life is good!"